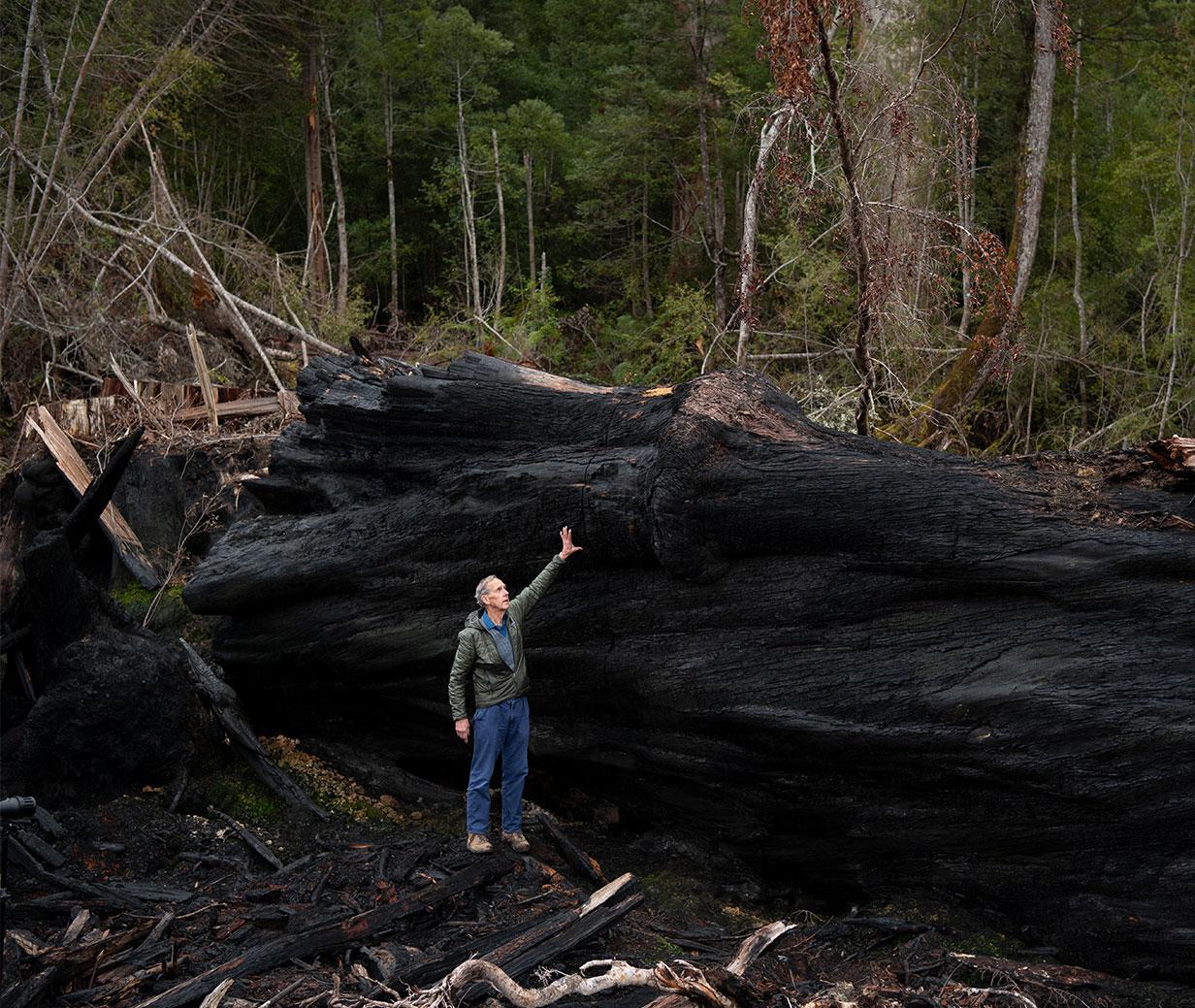 All I want for Christmas is some old growth forest
Dec 13, 2020
4 min(s) read
Since 2018, we have been members of 1% for the Planet, donating 1% of our revenue to environmental causes each year. Sharing this revenue is incredibly important to us, and we always approach our donations strategically to ensure the benefits can be maximised for future generations.
How do we push systems change?
Do we focus on turning off the tap or cleaning up the mess?
Do we push for legal challenge, legislative change or social licence?
How are we most effective?
It starts and finishes with the land
For a few years we have researched the idea of buying land, keeping it wild, or even rewilding it, as a carbon sink and habitat reserve. Inspired by the purchase of 2,000 acres in Scotland by the marvellous Brew Dog, we searched realestate.com for 2,000+ acre land in Australia but the advertisements all talk about land clearing; felling native timber and old growth forest without fear or favour. Our research has been pretty humbling – even 150 hectares seems tiny against the vast Australian landscape, but equally, there is an incredible amount of work needed to bring degraded habitat back to life.
While we were considering our options and talking to Bush Heritage, Trust for Nature and Greening Australia at the close of 2019, the bushfires ripped through the east coast of Australia. As fire season looms once again, Paddy Manning recently wrote 'Coup de Grace' for The Monthly, discussing the impact of the bushfires on the forestry industry:

"On top of the 33 lives lost and the thousands of homes and livestock destroyed, the scale of the natural destruction in last season's megafires was mind-blowing. An area almost the size of England burned in eastern Australia, some 12.6 million hectares, and the total across the continent was many millions more. Three billion animals – including 180 million birds, 143 million mammals, 51 million frogs and billions of reptiles – were caught in the firegrounds and killed or displaced according to a report from the World Wildlife Fund, which described it as one of the worst wildlife disasters in modern history."
Protecting our native forests is crucial
This has been a wakeup call heard across the world. In order to restore nature and biodiversity, we need to end the logging of native forests all over the world. With our next 1% for the Planet donation, we want to help end native forest land clearing and create meaningful impact through biodiverse reforestation.
In our home country, Australia, the Federal government has disempowered forestry laws under Regional Forest Agreements (RFAs) - 20-year-old agreements which essentially exempt logging from national environment laws. Under these RFAs there are approximately 6 million hectares of Australia's native forests that are available for logging. This includes old growth and rainforests and threatened species habitat.
The Great Forest Case, a project by the Bob Brown Foundation, is launching a legal challenge to the regulation of native forest logging. Heard on 2 December in the Federal Court, the Bob Brown Foundation is challenging the legality of the RFAs, which don't protect threatened species.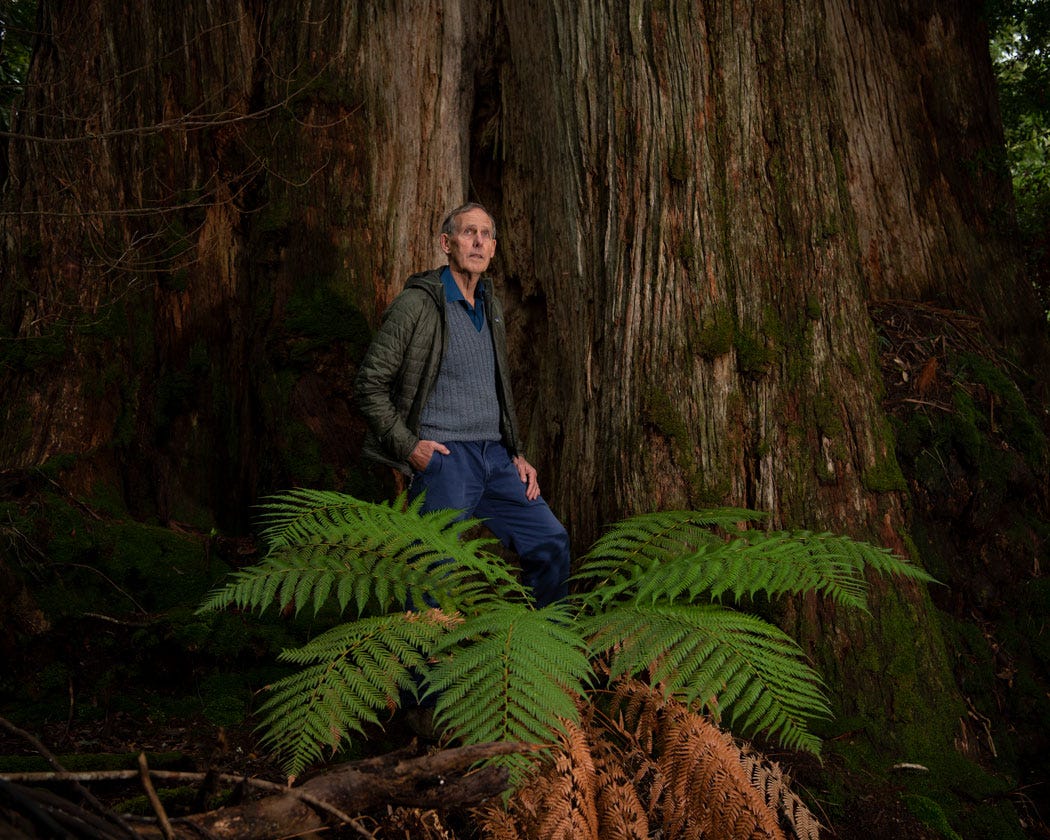 If successful, the foundation will be seeking:
An injunction to ensure that no logging takes place without the Federal environmental minster's approval.
Reparation for environmental damage done.
On the anniversary of one of the world's worst wildfire disasters, and on behalf of the customers who support and drive reuse, we are supporting The Great Forest Case with a donation of $100,000 AUD, a critical legal step in preventing logging of native forest in Australia now and for all time.
In response, lifelong activist Bob Brown had this to say:

"KeepCup's very significant donation to help with our strong Federal Court case for ending this logging is the counterbalancing and inspiring good news to the forest destruction bad news. It signals to environmental campaigners that the ethics of Earth care are alive in business and that we are not alone in wanting to pass on to future generations Australia's cornucopia of wildlife. KeepCup are true friends of the Earth."
The economic impact can be balanced
Ending logging in Australia will have unavoidable impacts on the forestry industry, however the impact on employment doesn't have to be net negative. A move to a circular economy means increasing recovery of timber from landfills, increased demand for work in restoration and conservation, and opportunities will be created by tourism, water supply and carbon storage. We also need to deepen our skills and resources in restoration, conservation, fire prevention and fire-fighting.
Businesses have the power to drive change
Unregulated logging left unchecked will further destroy our delicate ecosystem, cause irreversible damage to biodiversity and continue to eradicate our endangered species.
KeepCup's journey began with our discovery that Easter Island was once forested in trees, cut down to build the giant stone monoliths that exist on the uninhabitable island today. The realisation that cultural norms can collapse societies galvanised our resolve to campaign against single use.
Trees are cut down to make single-use packaging. If we continue using disposable paperboard cups at this rate, waiting to change our behaviour until there aren't any trees left to harvest, no amount of individual behaviour change will address the dire situation we will find ourselves in.
It starts with businesses, as we have the platform, influence and revenue to change the conversation, make a meaningful contribution, and reduce our collective impact – rather than rely on individuals to carry the burden of change on their own.
All we want for Christmas is an end to logging and clearing of native forests.
As wilderness shrinks and biodiversity verges on collapse – it is insanity to plant trees with one hand and clear them with the other.
It's time to rethink the Christmas tree.
---