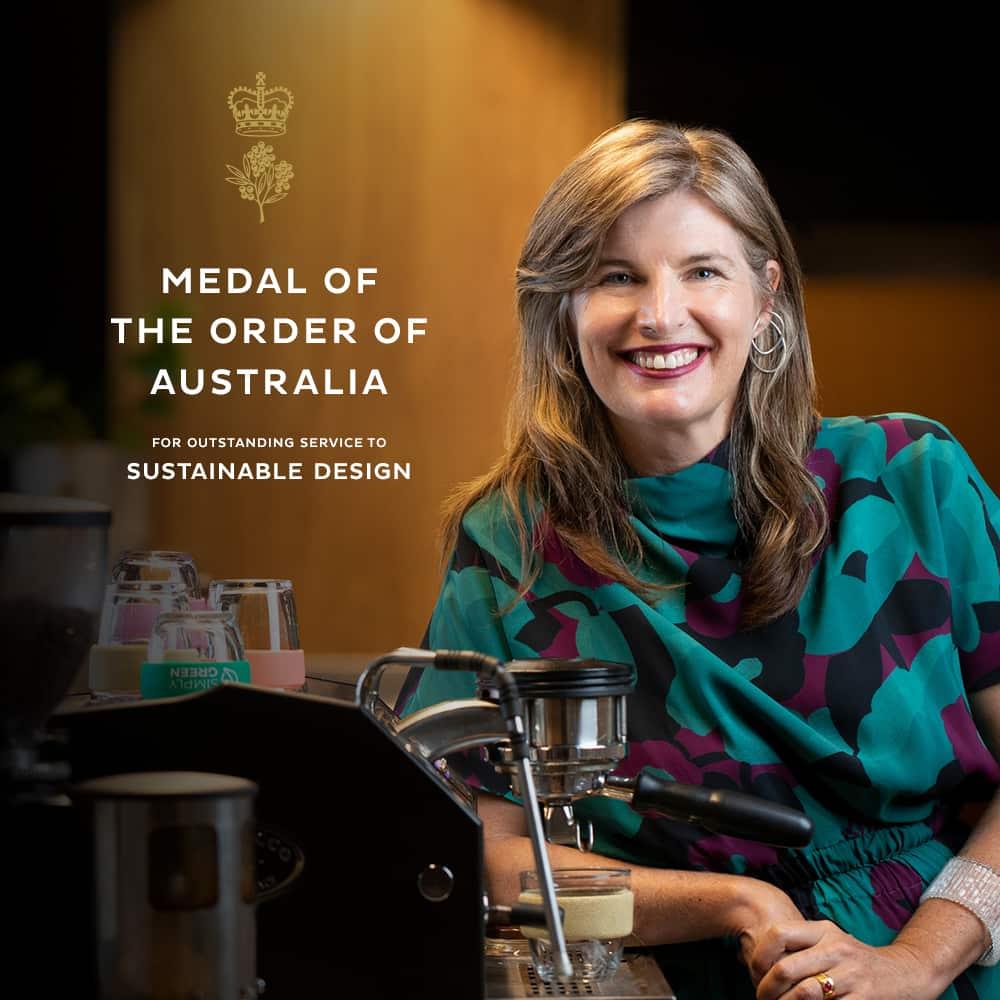 Order of Australia Medal awarded to KeepCup Co-Founder Abigail Forsyth
Jun 13, 2021
2 min(s) read
KeepCup was never about awards and accolades. It was a simple idea to outperform the disposable coffee cup and reduce waste, all while enjoying the everyday pleasures that make life a little more sparkly. The reward of knowing you were doing something, even something small, for the greater good, which is worth more than any pat on the back or trinket trophy.
That said, every now and then an award comes along that's well worth celebrating.
Abigail Forsyth, our Managing Director and co-founder, has been announced as is a recipient of the Medal of the Order of Australia in the General Division for "outstanding service" to sustainable design.
As one of the highest honours that an Australian citizen can achieve, Abigail will be joining a long line of environmentalists, artists, former Prime Ministers, athletes and others who have dedicated their life's work to something beyond themselves – to giving back.
After more than ten years, we look back at the path behind us – the curves, the friendships made and the many other wonderful moments along the way. And we couldn't be prouder of Abi for receiving this honour.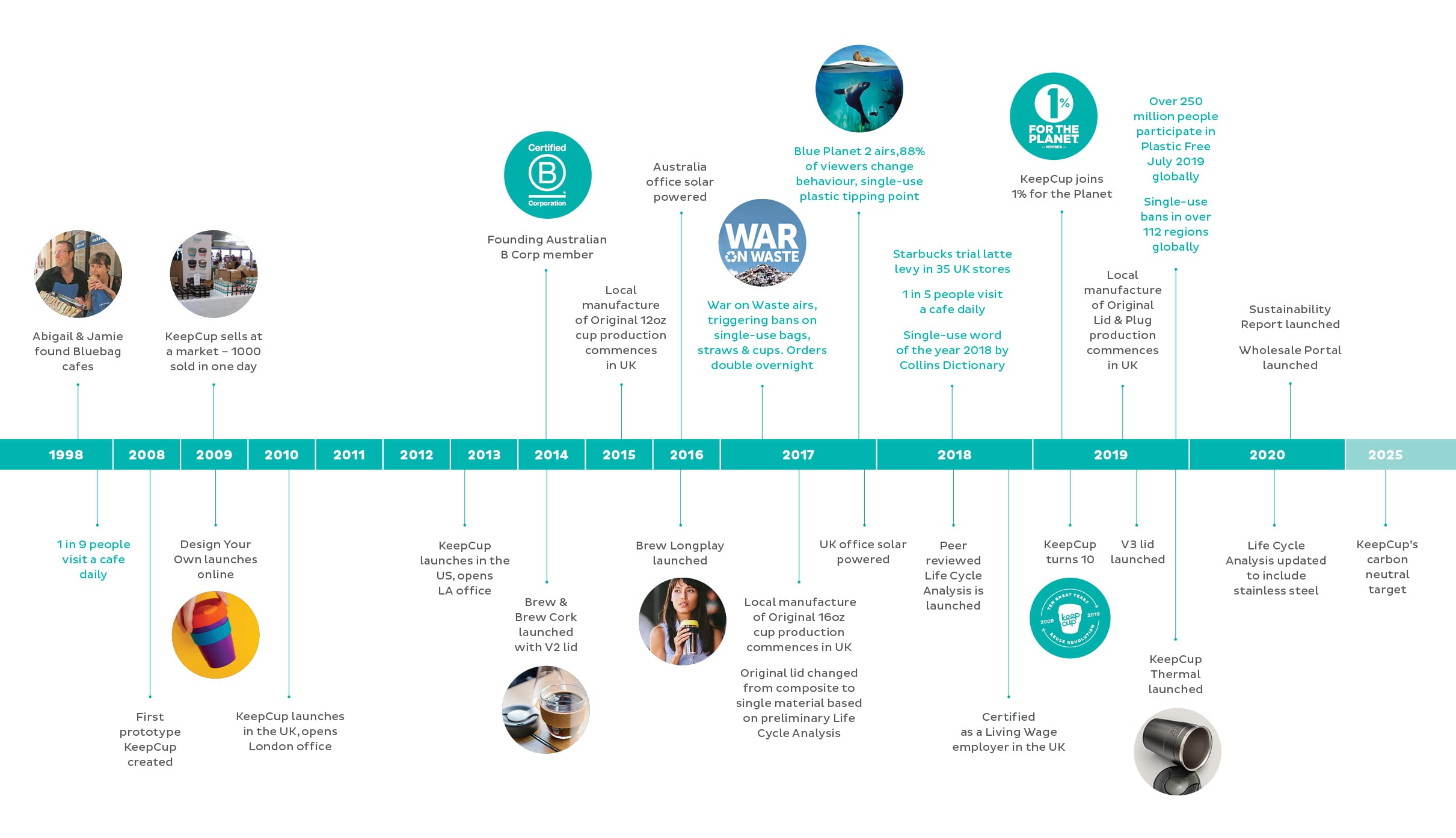 Innovation and Design
In today's context, there are many brands and types of reusable cup on the market. But back when the first KeepCup prototype was created, in 2008, it was a very different time. It was a moment when we had to explain what a reusable cup was for and why it was a better alternative to single-use, heck, we even had to explain what single-use meant!
That was quiet beginnings of the reuse movement to promote reduced consumption and reused objects, long before the galvanising flashpoints brought about by The War on Waste or Blue Planet 2. Back then, most people thought nothing of their takeaway (or dine-in) coffee being wrapped in single-use packaging.
And that's what sets KeepCup apart from the others. The original, inspired by a true mission, with elegant, considered design disguised as simplicity.
That distinction is apparent in the way Abi leads the KeepCup team, in how we're held to a higher standard through our B Corp certification, and how the business gives back by regularly donating a portion of its revenue through our 1% For the Planet contributions.
We're chuffed to have the critical role of design recognised in building a more sustainable Australia. It's recognition that we've helped grow a global movement, and together with our customers, we'll continue to work together to remove billions more disposable cups from the waste stream.