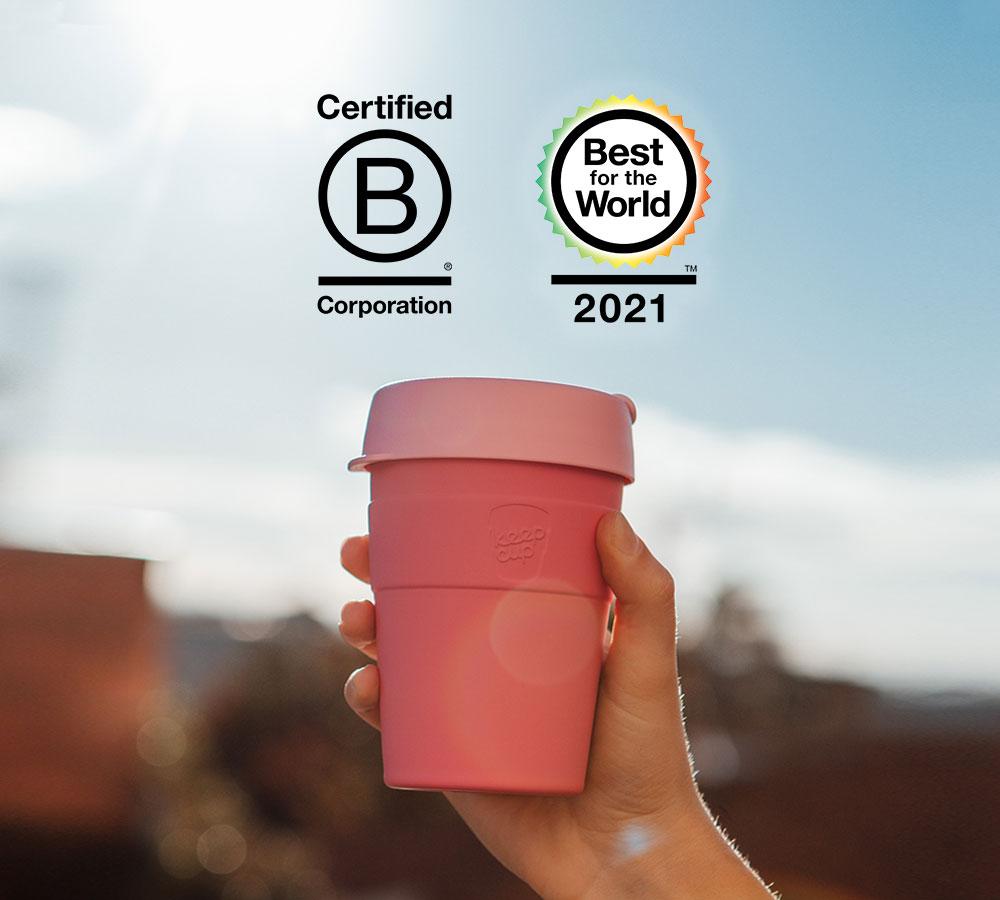 B Corp: More than a sticker for participation
Jun 28, 2021
4 min(s) read
B Corporation has named us one of the Best for the WorldTM in the environment impact category for a third year, recognising our ongoing commitment to do and be better.
It's not just about the B Corp badge of honour, it's about the continued proactive steps for-profit businesses take to make a positive difference.
In our most recent audit, our B Impact score was 107.4, jumping up from 93.4 in 2016 and 83.8 in 2014. For context, the Australian/New Zealand average currently sits between 90 and 92, while the global average is 96.6.
Our B Corp certification means we're legally bound to consider and report on our impact, across five different impact areas: employees, customers, community, suppliers and the environment. The Best for the World list acknowledges B Corp-certified businesses that score in the top 5% in their employee size group globally across these areas.
What's put us in the top is our move towards green and renewable energy sources, but also our commitment to minimising our impact across all areas of the B Corp certification.
As our business grows, the B Corp assessment gets harder, so our 2019 audit had additional criteria to meet for each impact area to verify the changes we made. This raises the standard for the entire B Corp community and ultimately changes the way we do business.
Changes are made holistically throughout our business, so nothing occurs in a silo and everyone – employees, suppliers, customers and partners – sees the benefits.
It starts with the environment
Our Melbourne and London office and warehouse hubs are now entirely powered by solar panels. We have worked closely with Planet Ark Power to put our excess solar power back into the grid through eleXsys, an electricity export system, in our Australian hub.
Both hubs also harvest rainwater to flush toilets and water our gardens and we're continuing to assess ways to invest in minimising our impact as part of our commitment to be carbon neutral by 2025.
We worked closely with Edge Environment to undertake a life cycle assessment and assess the environmental footprint of three KeepCups and compared with four other cups – two single-use cups and two mutli-use cups.
You can read the full report here.
The life cycle report helped re-enforce our mission and identify areas of improvement.
Supporting our suppliers
The relationship we have with our suppliers is integral in KeepCup having a positive impact on the community and the planet. We use local manufacturing wherever possible so we can develop direct relationships with each business in the supply chain.
This helps us maintain long-term relationships with our suppliers, some of whom we've worked with since we opened in 2009.
Our contracts are underpinned by a Supplier Code of Conduct, based on the Ethical Trading Initiative (ETI) Base Code, and re-signed annually to ensure our suppliers and manufacturers maintain legal and ethical work practices.
All KeepCup orders are hand-assembled and packed in our local hub warehouses, keeping jobs in our local communities.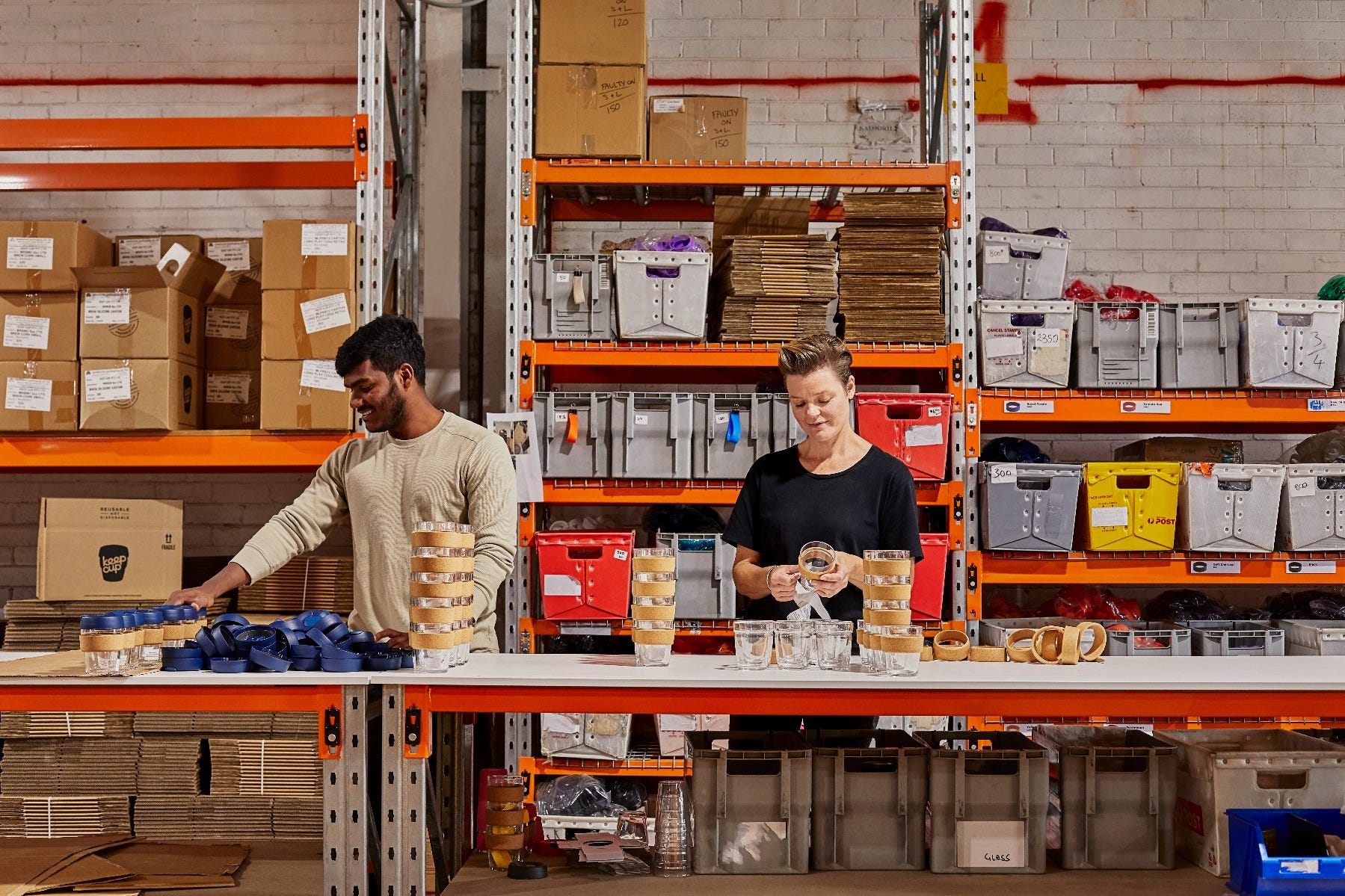 Our people and partnerships
The people who design, sell, pack and celebrate the product – our employees and consultant partners – are at the very heart of what we do. We're a certified living wage employer and have thorough People & Culture policies that keep our employees safe and secure. As a female owned and led business, gender equality is close to our heart – our global leadership team is more than 50% women.
As a group of employees, we're proud of our strategically aligned giving partnerships that help strengthen our advocacy for environmental and ethical causes. Through our relationship with 1% for the Planet, we commit 1% of our global annual revenue to environmental causes such as Sea Shepherd and Bob Brown Foundation – supporting our friends at the forefront of conservation and environmental protection.
It's important to us that our partnerships are about more than financial donations, however. With Sea Shepherd, for example, our staff have attended community-run cleanups and, together with our customers, we've helped enable over 800 cleanups and the removal of 5 million pieces of waste from our rivers, oceans and coastlines.
B Corp asks employers to pay staff to volunteer, which is something we have implemented at KeepCup, and is an example of how B Corp requirements are implemented holistically throughout the business. Our financial commitments are tied in with our partnerships, which are connected to our employees and our products.
In order to embed reuse as the starting point of the circular economy, we are an associate sponsor of the Planet Ark Australian Circular Economy Hub, working to educate industry, the business and broader communities on circularity as the future.
These partnerships align our advocacy efforts with outcomes consistent with what we stand for as an organisation.
Investing in our future
We designed the original KeepCup to be a durable, reusable cup that could drive behaviour change and reduce impact and that mission only continues to grow.
We carefully consider each new range before moving into production and ask ourselves: how can this product foster reuse among our customers?
Everything from the materials, our supplier relationships and even our advocacy comes back to our product and its purpose: encouraging reuse. Every choice we make is through this lens and we'll continue to make improvements to reduce our environmental impact.