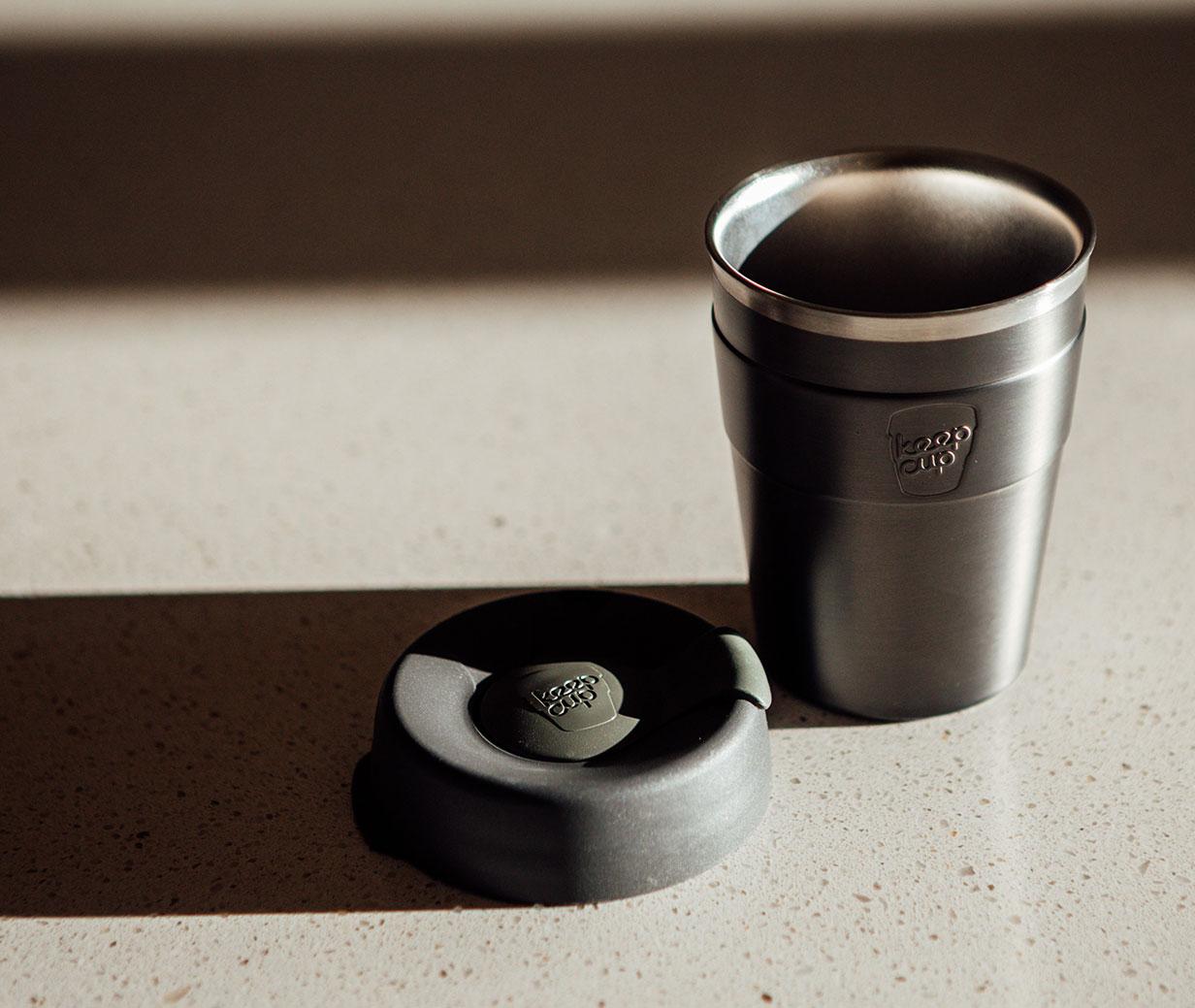 KeepCup Thermal: The lowdown
Oct 13, 2020
4 min(s) read
The original KeepCup design sought to outperform the standard single-use cup you see in most cafes. We designed a product that was durable, eye-catching and provided a better drinking experience.
Over time, we heard a lot of feedback from customers who wanted something that would retain the temperature of their drink for longer.
"Abi - it's too cold up here in Canada!"
- Eight Ounce Coffee
So, we set ourselves to this challenge. How could we improve again on this considered design, making a product that would suit colder climates while also extending its lifespan?
Enter: KeepCup Thermal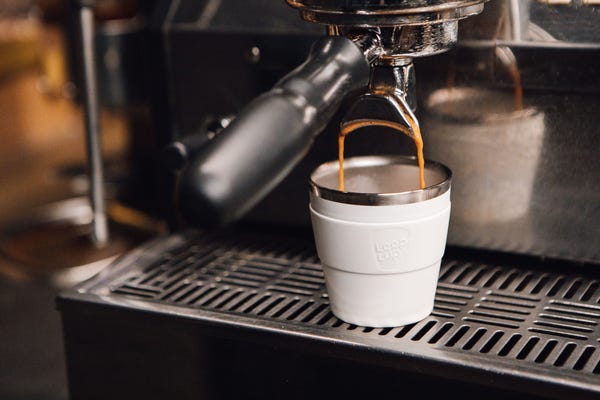 In late 2019, we launched KeepCup Thermal. Made from 18/8 food-grade stainless steel, the Thermal is double walled and vacuum sealed - pretty handy when it's -4 °C outside.
To be compatible across our full range the Thermal utilises the same lid and plug as our other KeepCups.
It features the same barista-standard drafted vessel design as our existing range, with a tapered rim for easy of pouring and drinking.
The precise engineering is deftly hidden behind a sophisticated yet humble exterior, available in a choice of three finishes: soft-touch, brushed steel and a textured finish not unlike stone.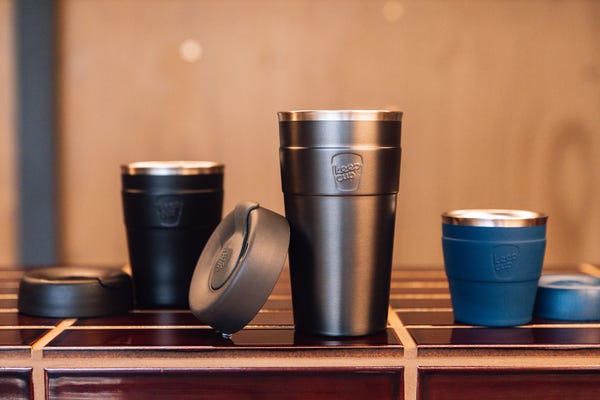 KeepCup Thermal is made from approximately 35% recycled steel. Our Thermal manufacturer has a whopping 2000+ solar panels on the roof of their factory and has installed a water recycling system, saving them 62,800 tons of water annually.
We've applied the same packaging system we designed for Brew, to Thermal, so cups are shipped to us from our suppliers in 100% cardboard packaging, removing all direct plastic packaging (the only plastic used in this process is the pallet wrap, which we reuse as long as it's viable and recycle at end-of-life).
As we've done with Original, Brew and Brew Cork, we worked with Edge Environment to conduct Life Cycle Analysis of Thermal. It's available in full online.
Key findings are:
When used consistently (250 times per year, or 5 times per week) over its conservative 8 year lifetime estimate, KeepCup Thermal has a lower carbon impact than compostable single-use cups after 4 uses.
Using the same metric, after 8 uses the Thermal has a lower carbon impact than standard single-use cups.
The production of stainless steel has a higher carbon footprint than polypropylene and glass, however the projected lifespan of the steel cup is longer - a conservative estimate of 8 years – and it's fully recyclable at end of life. After 365 uses the Thermal has a similar carbon footprint to the other KeepCups.